Feedback Lo0P
(2020)

Collaborative exhibition with experimental sound engineer & visual artist duo 'friendships', held in Melbourne. Curated & produced by Kim Hyunji






Photo by Julian liano




In psychology, a feedback loop is a system where outputs are fed back into the system as inputs, increasing or decreasing effects. Often feedback and self-correction leads to adjustments varying with differences between actual output and desired output.

'Feedback loop' is a multimedia investigation into the affects that social media has on the way we present ourselves in contemporary society and the role that art plays in shaping social media itself. The themes self-exposure, self censorship, narcissism, voyeurism and surveillance are central to this exhibition.



Misha, Oil on Acrylic sheet, 2020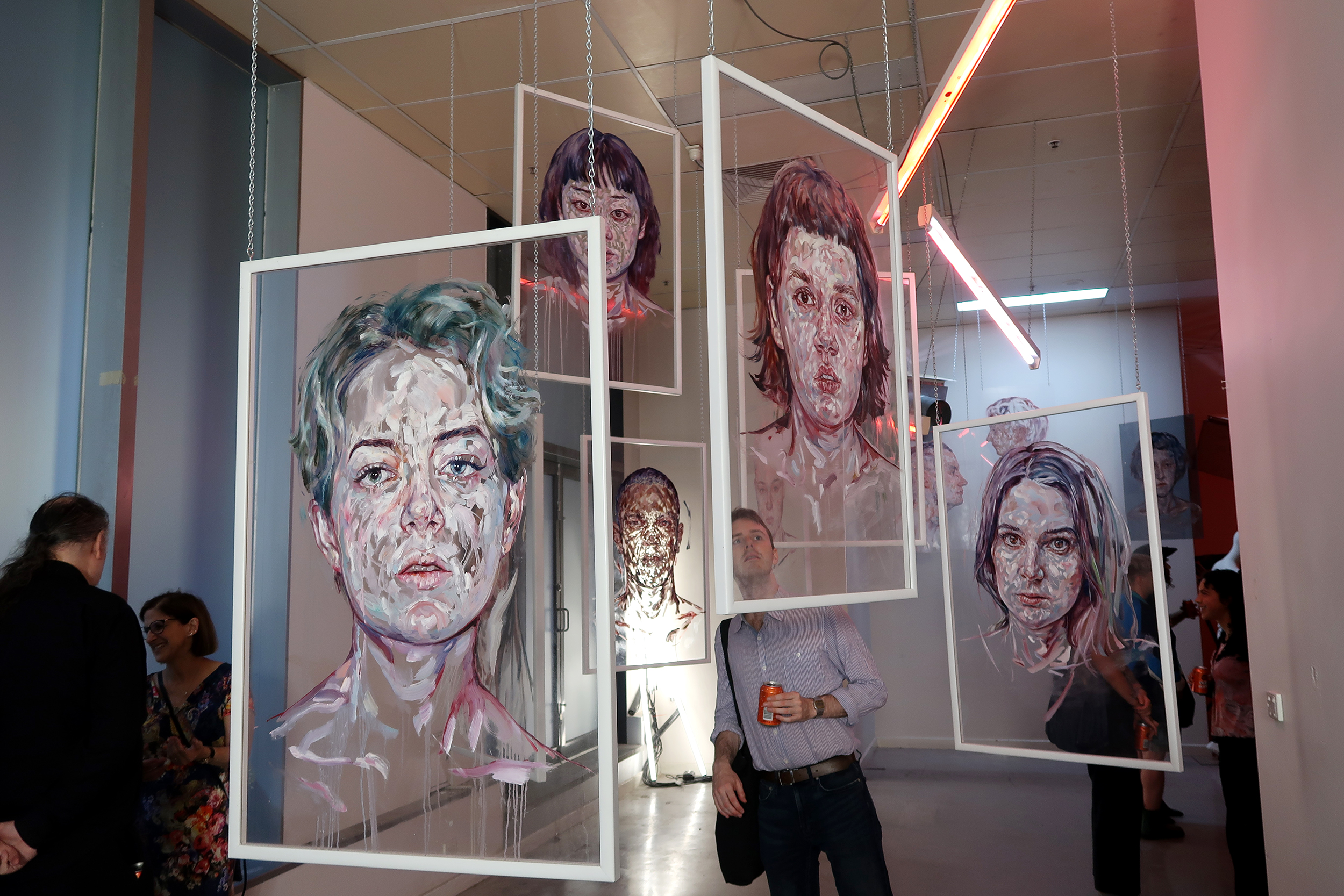 Mirror stage, Oil on acrylic sheet, 2017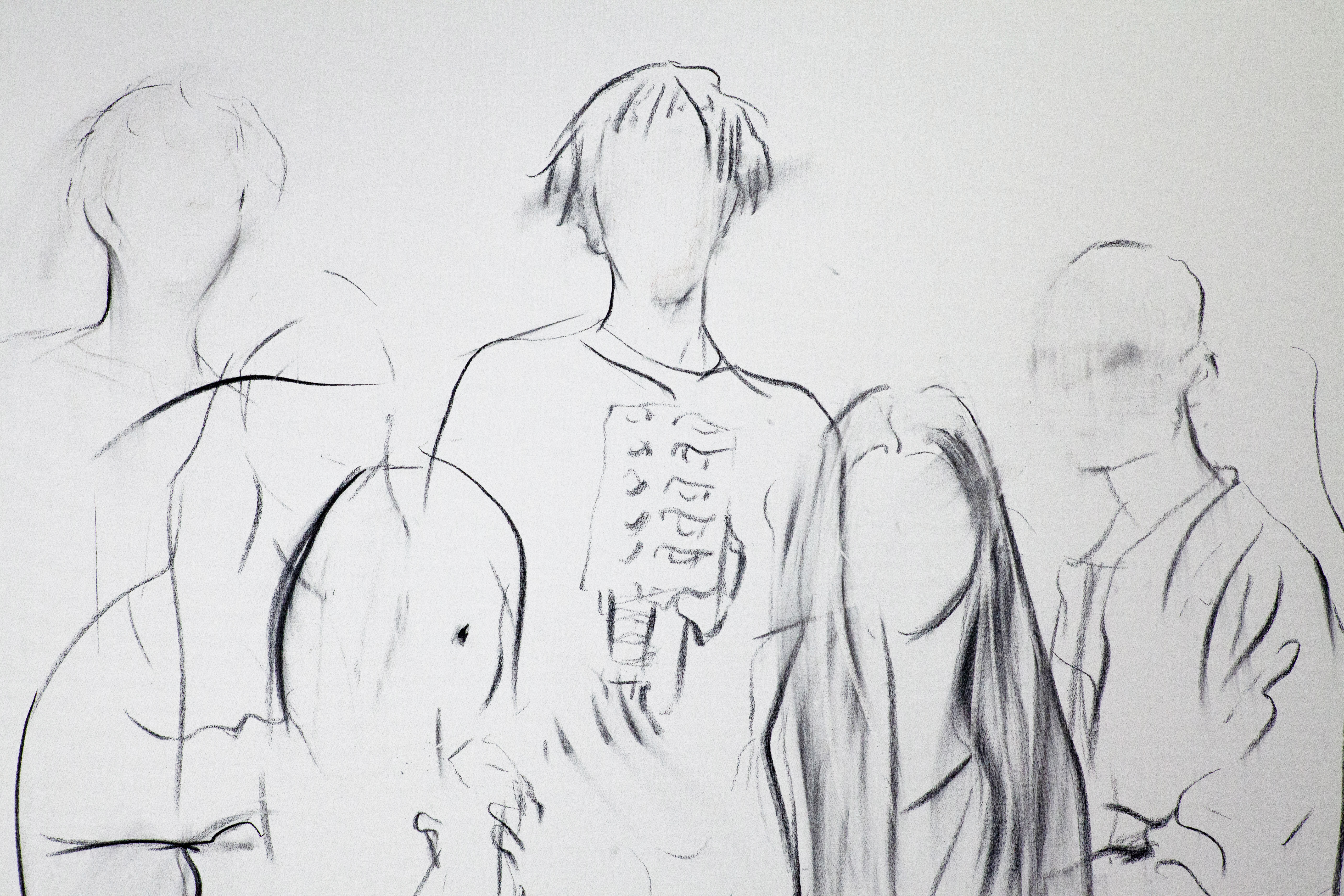 Uncanny Candidness, Oil on Canvas, 150 x 190cm
Feedback Loop by Will Rigney & Kim Hyunji from Hyunji Kim on Vimeo.
Feedback Loop. collaboration with Will Rigney, Face recognition program with sound, 2020

All Day I Dream…, Charcoal and conte on Canvas, 120 x 152cm, 2020
Self Portrait in Adidas, Oil on Canvas, 106 x 183 cm, 2019
Wo-Man, Mixed media, 26x31cm, 2019
Installation & Set design by Bill Christine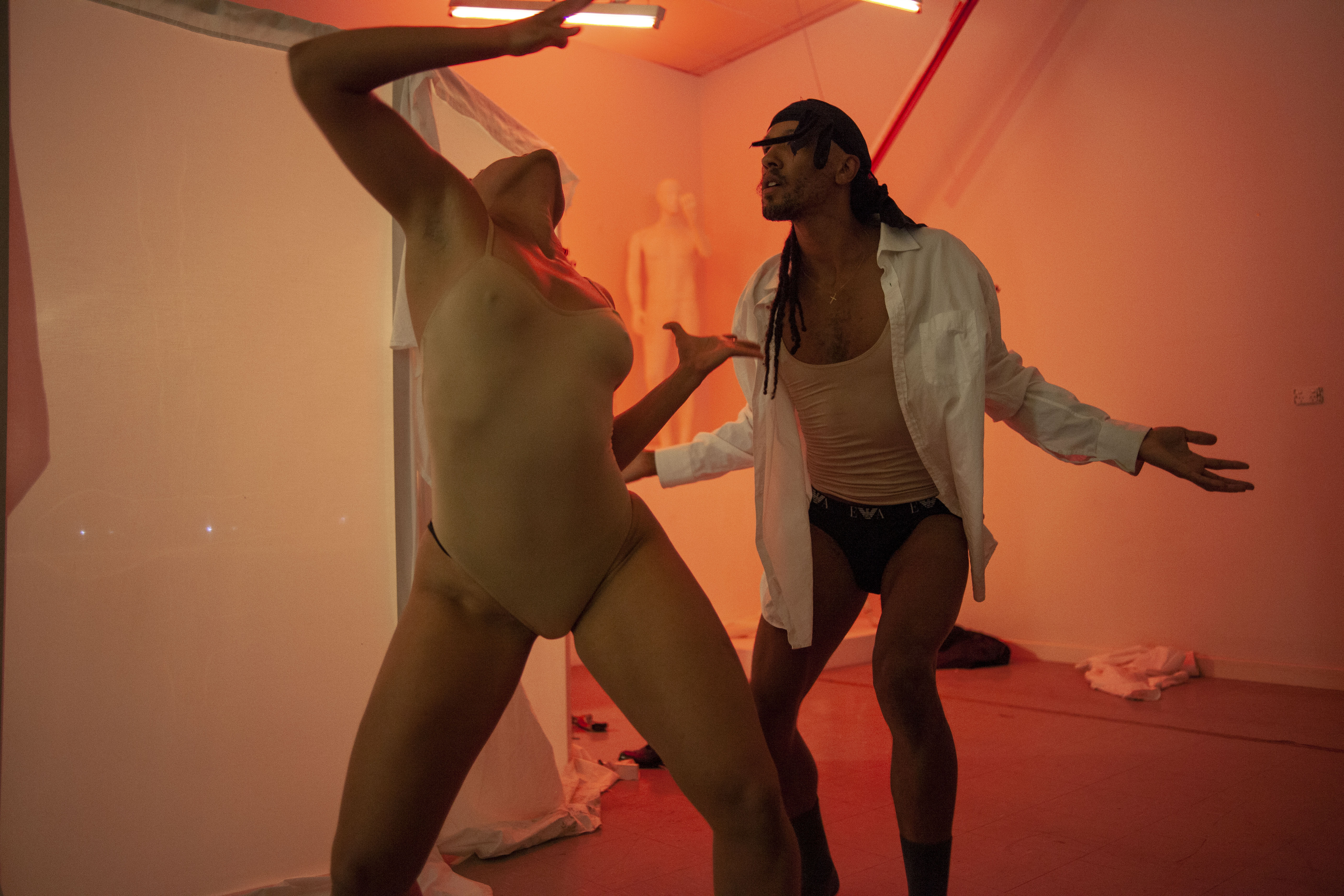 Opening night performance, captured by Naveed Farro
Performed by Jess Oshodi and The lovely me,
DJ Set by Mio Shiga.